Momentum
MOVABLE GLASS WALLs - MOMENTUM
Albert Genau presents aesthetic and flexible solutions with its Horizontal Sliding Glass Wall Systems for your living areas. Sliding panels can be moved without using floor guides or channels. Bearings, bolts and locks help to keep each panel in a fixed position. The panels are easy to adjust, align, and operate. The strong rollers allow the system to carry heavy panels.

In malls, restaurants, cafes and offices, wherever you need a flexible solution to keep your space free when it is opened up, as well as secure and visible when it is closed.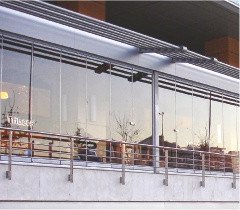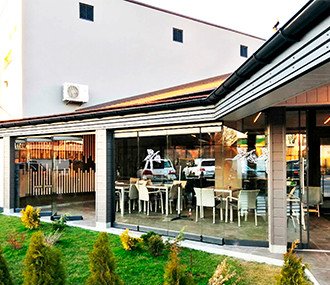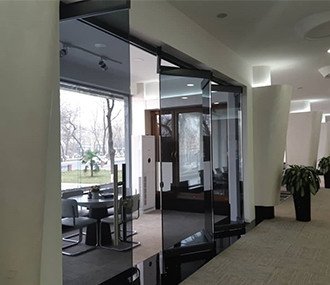 Momentum 12 REASONS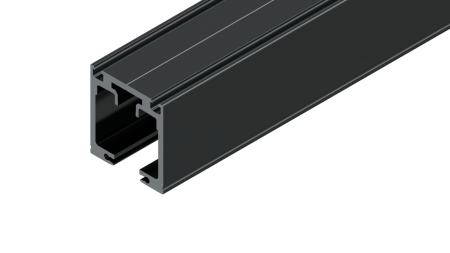 One Profile 3 HD Systems
Thanks to its special designed profile that can be used in 3 different systems; Atrium HD, Momentum HD and Centrum HD.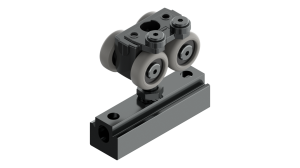 Quattro HD Truck Unit
With its special, one Speed HD wheel can carry up to 150 kg that provides perpetual motion with minimum noise and friction. There are 4 bearings for carrying and 2 bearings for stability.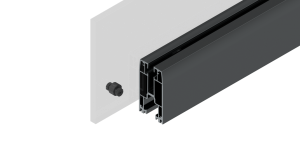 Eccentric Glass Pins
The glass is not only mounted into panels with chemicals but also with pins that can be mounted into the glass. This allows safe usage for end-users. Also, eccentric pins allow tolerating -/+ 2 mm failures of pinholes.
HOW DOES IT WORK?

The momentum system is Synchronized Folding System. Panels connected to rail profile only by one roller. Panels folding occur by hinges and rollers together. In an open position, the panels are positioned perpendicular to the rail profile and stocked on one side.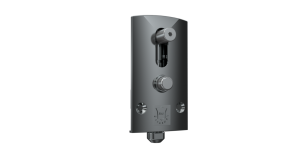 Simple Locking System
The new system brings simplicity. It can be installed effortlessly in the bottom door rail which allows easy foot-operated opening & closing.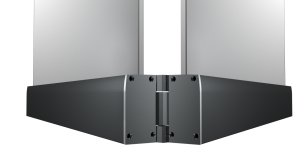 Smooth Panel Hinges
Special designed smooth hinges allow the panels of the Momentum HD System to move fluently.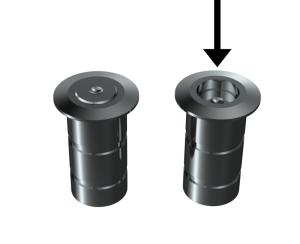 Special in-Ground Lock
A perfect design for an in-ground lock which prevents dust or waste from blocking the lock hole.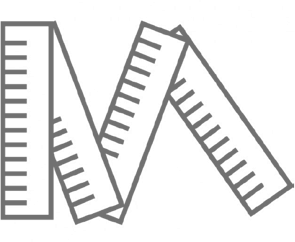 Maximum Height Maximum View
Albert Genau HSW Systems offer a panoramic view with maximum glass heights and maximum panel widths. Glass panels can be done as 4-meter height and 1-meter width.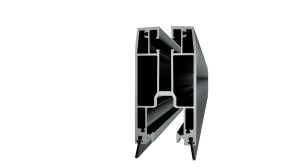 Maximum Isolation with Angular Brushes
EPDM gaskets in the side profiles and special designed angular brushes placed on top of and bottom profile of the glass panels will offer high isolation against wind, dust and noise.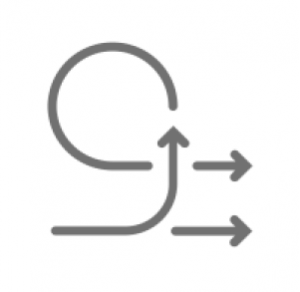 Flexible solutions for any field of application
Hotels, hospitals, restaurants, cafes, sports centres, retail, shopping malls, training centres. Albert Genau HSW systems can be applied wherever you need a flexible solution for your living area.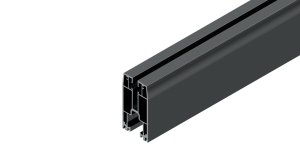 Choose Your Glass Thickness
The strong rollers allow the system to carry tempered or laminated glass as well as acrylic panels. You can make the glass thickness 10 mm.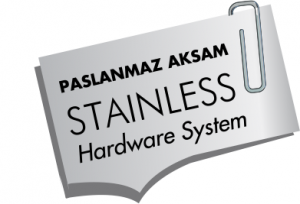 Anticorrosion Warranty
Just like in all Albert Genau systems, also accessories of HSW systems are under the guarantee of anticorrosion
Key Words: horizontal sliding system, horizontal sliding wall, heavy-duty system, horizontal folding system, balcony glazing, movable glass walls, movable facade, glazing, foldable glazing, glass store facade, frameless glazing system, foldable display glazing