Are you curious? Then come to visit us in Nuremberg!
26 January 2018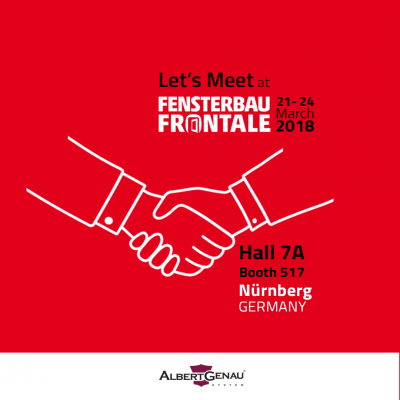 FENSTERBAU FRONTALE - The trade show. Window. Door. Facade.
Innovations in the window, door & facade construction sector | 21 - 24 March 2018 in Nuremberg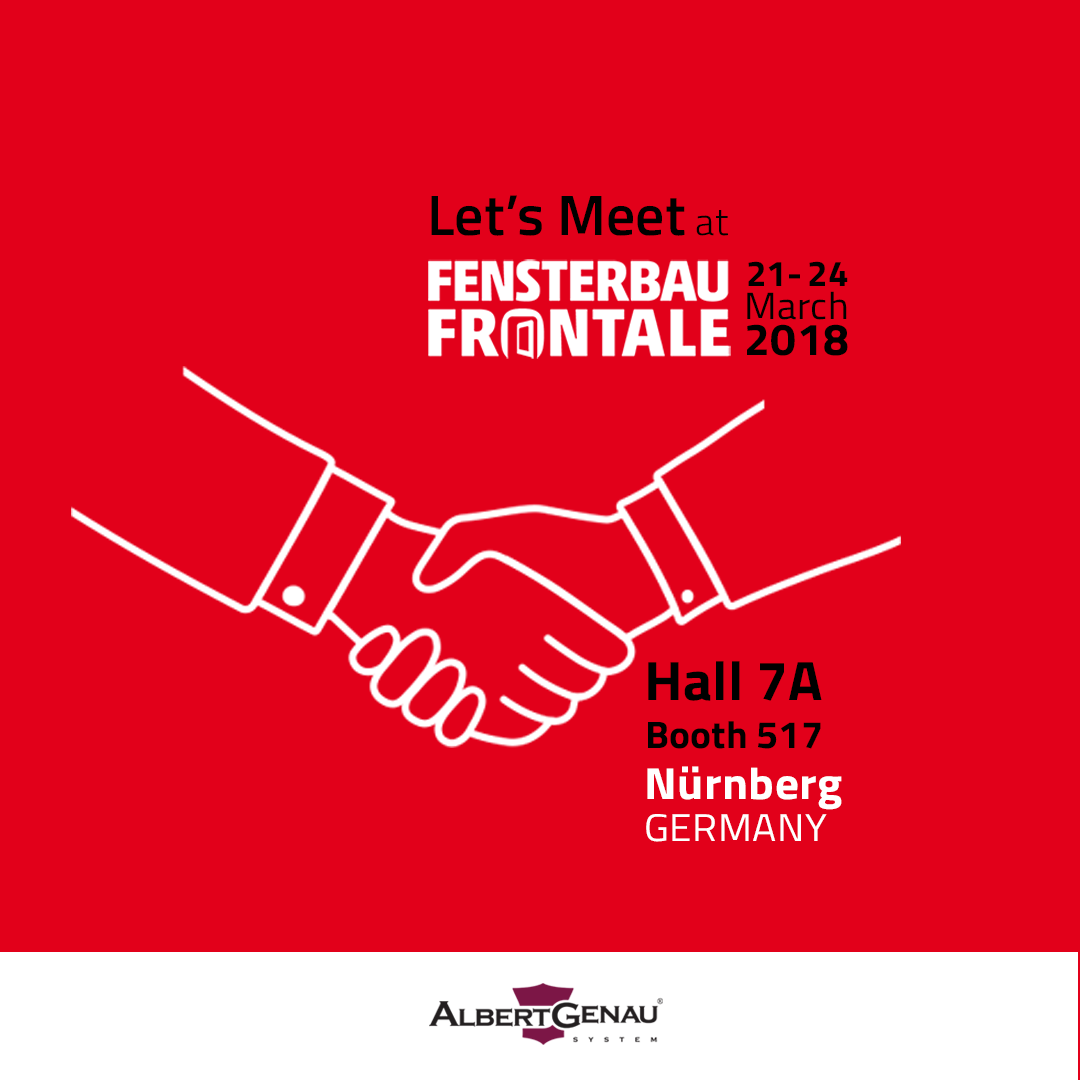 As world-leading exhibition for windows, doors and facades, FENSTERBAU FRONTALE is the sector's innovation driver. More than 790 well-known companies from 37 countries present products and solutions for the trend themes of sustainability, comfort, automation and energy efficiency.
At FENSTERBAU FRONTALE you will find exactly what you are looking for: new contacts, new products and fresh inspiration about the issues that are driving your industry. Taking centre-stage at FENSTERBAU FRONTALE are innovations and cutting-edge technologies for industry, trade and automation, the dedicated Architects´ Area and numerous special shows.
Some 110,000 visitors and 1,296 exhibitors from 39 countries made FENSTERBAU FRONTALE 2016 in an impressive highlight for the industry.
Click Here for Online Invitation »