R&D
Nosce te ipsum : Know yourself..!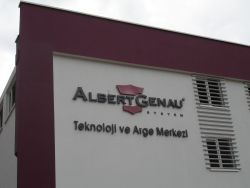 First of all, we specified our abilities, the things we can and can not achieve. We defined ourselves as a "systems firm". To us, a systems firm is a firm that works towards innovations that bring capital, buys every work and standard that others have done, designs and produces everything that brings value that others couldn't have done. This is why design, innovation, patent are our must-have's.
Leaders are trendsetters
A characteristic that makes the brand is coming up with new trends, and in this regard, Albert Genau is a true trendsetter. Some of the trends Albert Genau has brought to the sector are child security lock, smart panels, double rails, double wheeled system structure, carrier glass pins. Many balcony glazing firms are trying to use these innovations in their products by trying to break our patents.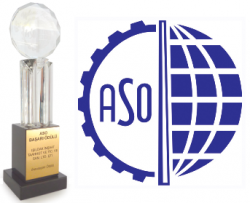 We designed, and got awarded: ASO Innovation Award
As Albert Genau, our "Heat Isolated Balcony/Façade Glazing System" patent and for our contributions to the sector, Ankara Association of Manufacturers has given us the Innovation award. This award encourages and motivates us.
"If the owner doesn't keep up with reforms, the store reforms the owner!"
This is a direct quote from an Albert Genau dealer. To us, this saying explains the importance of innovation perfectly. This is the main reason so much effort goes into our research&development process. We want to offer effective, differentiating, innovative products to our dealerships and customers, and we are very confident in our abilities to do so. So much that we reduced the process of a product being designed to reaching the customer to 45 days. When we're designing, we ask the questions "What does the customer expect from the product?" and "Why should the customer choose us over others?", and a story of the product(sales pitch and strategy etc.) is written. Anything that doesn't add value to the product and the customer is taken out from the product and its story.